Self Cleaning Filters & Strainers
Self Cleaning Filters & Strainers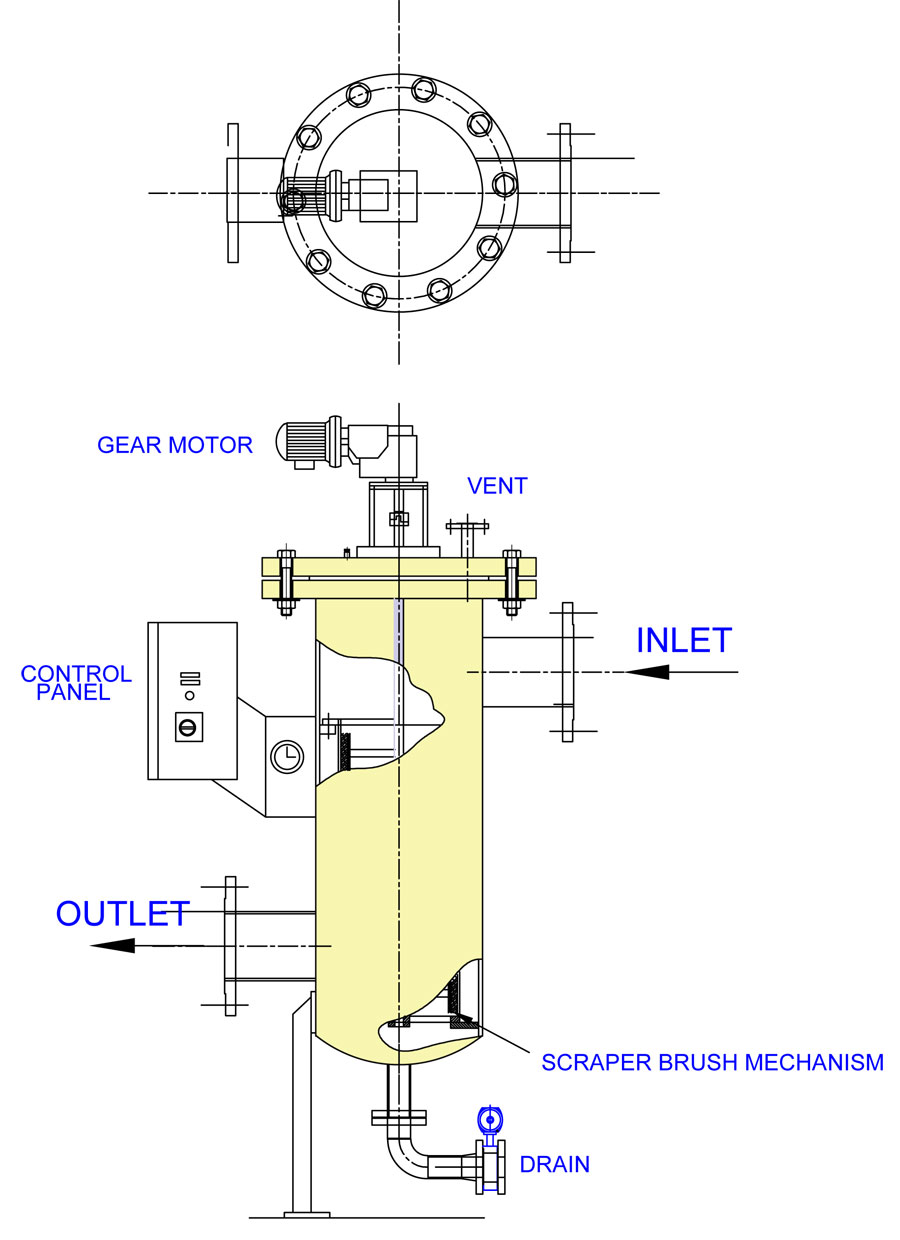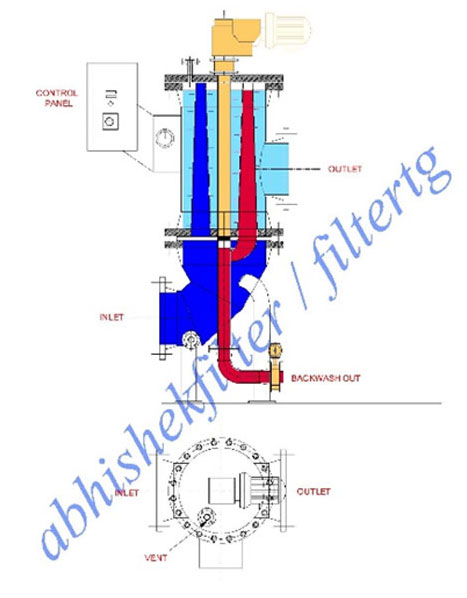 Abhishek's Self Cleaning Filters works on the principle of scraper rotation. The motorised scraper is designed suitably to brush down the contaminants from the inside surface of the screen.
Filters roto-klean
PURIC - all metal filter - Fin type metal cartridge is cleanable without stopping flow by one complete rotation of the handle. Solid particles get deposited into the sump. This can be removed periodically by opening the drain plug.
Features
Positive cleaning action.
All metal filter and cartridge.
Full flow filtration.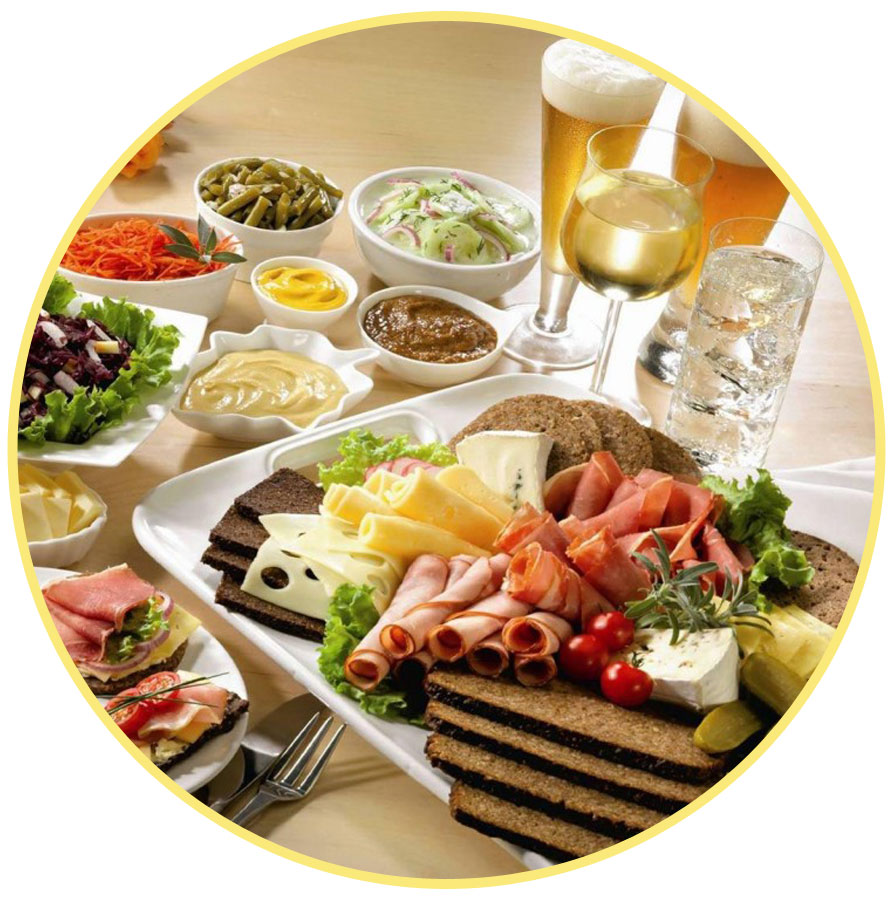 Food & Beverages
Catalyst Recovery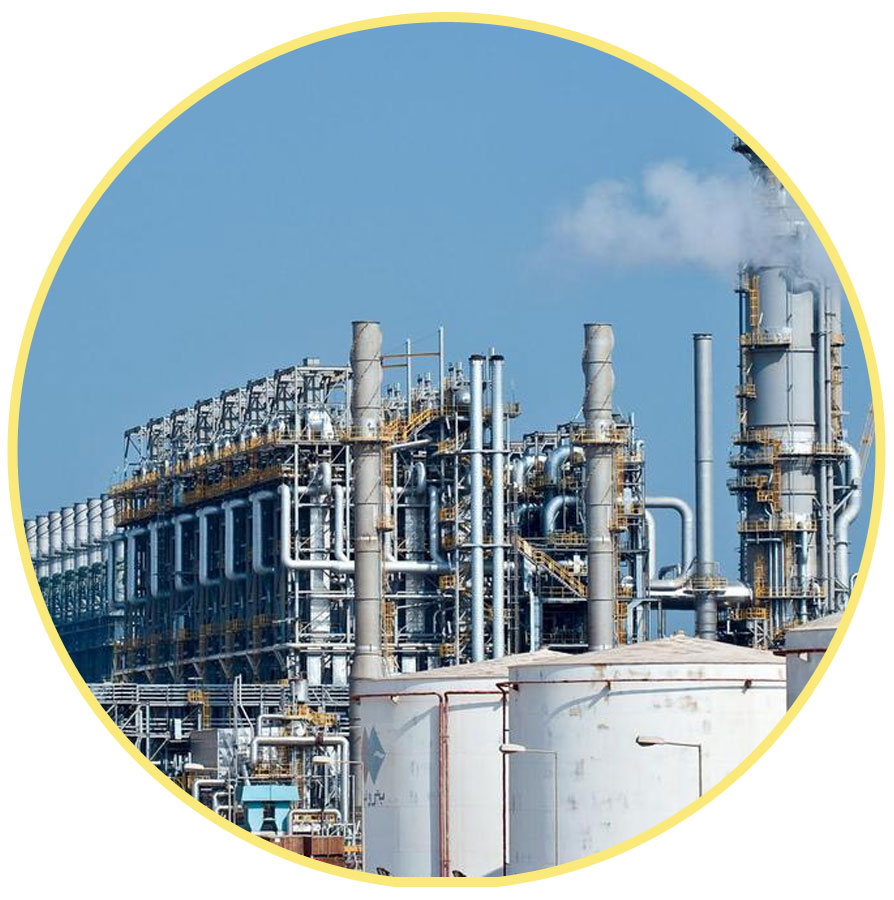 Petrochemical & Fine Chemical
Motorised self cleaning filters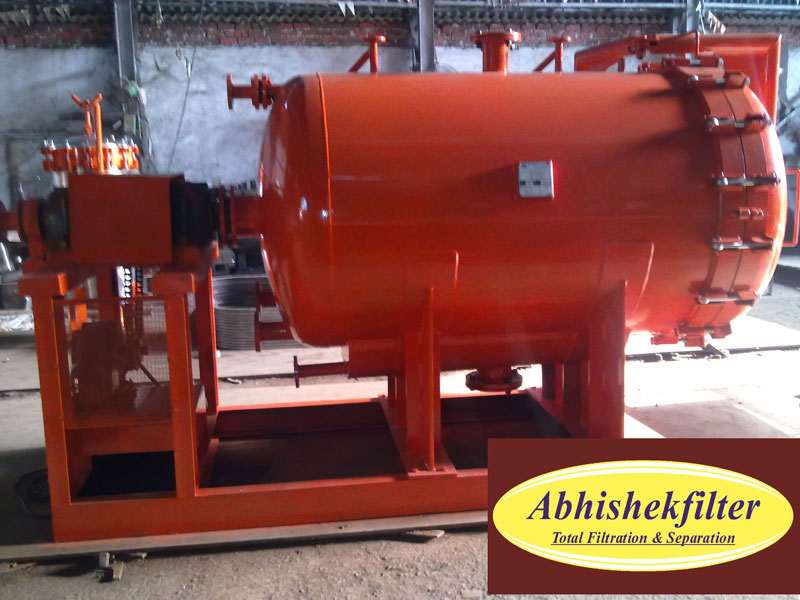 This equipment works satisfactorily where
The fluid is highly viscous.
Constant pressure drop is desired.
Continuous operation without shut down
Applications
Paint, Grease, Lubricating Oil, Hydraulic Oil etc. Duplex filters for continous process plant
Filter in a duplex mounting provide continuous, uninterrupted flow preventing shut down. A change over valve & filter line system allows diversion of flow from one filter to the other, thereby permitting cartridge change out. Cover lifting device & pressure gauge panels can also be furnished as required.
Puric filters are used in various industries
Sugar Plant, Steel Plants, Turbines, Chemical Plants, Petro-chemical Complex, Power Plants, Oil Refineries Vanaspati Plants, Machines Tool, Boilers, Furnaces, Marine engineers, etc.